Intrepid Izzy made quite a splash when it was released on Steam this time last year, and the Dreamcast version has been widely anticipated since then. Not only is it a physical disc with beautiful artwork, worthy of any retro gaming collection, but also a testament to what independent developers can produce when they have a loyal and devoted fanbase.
Senile Team have done themselves and the indie gaming scene proud once again.
We quietly opened up pre-orders a few days ago, and the hoards of positive comments on social media have been wonderful to see. It's clear that there is an appetite for new Dreamcast games in 2021 and going forward!
We're expecting our first shipment in late July, and every Intrepid Izzy pre-order made before 1st August will go out to buyers the moment stock arrives.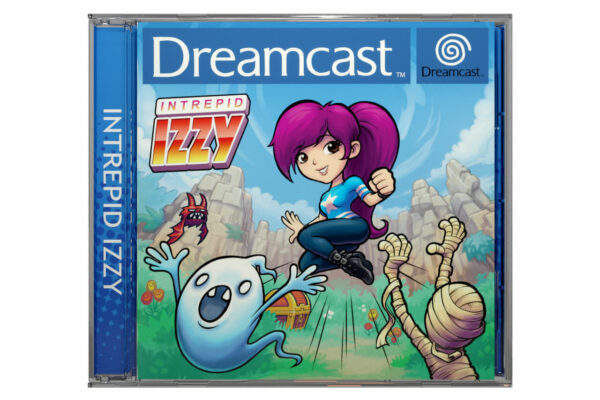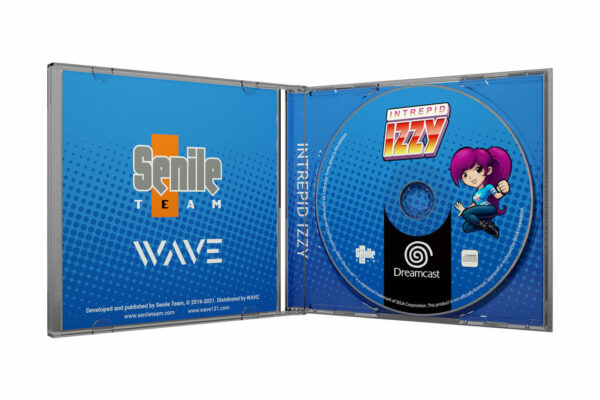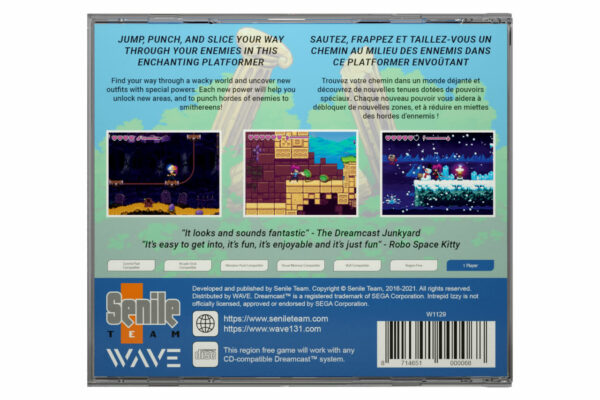 Now for an important note; if you want to make an Intrepid Izzy pre-order from outside the UK… We can absolutely ship internationally. Orders have come in from all over the world already, including plenty from the USA, Canada, Australia, and France. Even one from Japan!
We have tried to keep shipping costs as low as possible, striking a fine balance between price and delivery speed. Add the game to your basket, and enter your shipping address for an instant quote.
We're also dispatching copies to dozens of independent retro gaming stores across the country, so if you prefer to shop local then ask your favourite retailer to join the WAVE network.
Thank you once again to Senile Team for the years of work that went into crafting this deep, engaging, colourful, and incredibly fun game. Intrepid Izzy is sure to go down in Dreamcast history.
If you haven't already, be sure to pre-order. Your purchase directly helps indie game developers produce new and exciting titles, and your custom is so greatly appreciated.
Thank you!