Retro inspired game developers Senile Team have officially announced that their long awaited Dreamcast platformer Intrepid Izzy has entered production. The independent game studio first achieved fame in 2003 with the incredibly popular "Beats of Rage", and has remained a staple of the indie gaming scene ever since.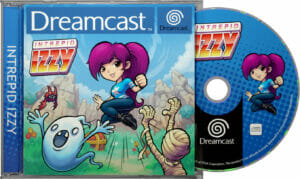 The Dreamcast version of Izzy comes in three main versions, each with unique, lovingly created artwork to match the traditional Japan, North America, and Europe regions.
The gameplay for each of course remains the same, but this attention to visual detail is hugely appreciated by gamers with a penchant for authenticity.
WAVE are proud to make available 500 copies of the European variant for distribution to physical and online shops around the UK, which look absolutely beautiful alongside existing PAL collections. Long live the blue swirl!
Can't wait? You can pre-order your copy directly from WAVE!