Description
Your family have been kidnapped! You must destroy the rogue ninjas and establish a powerful new Ninja Order to save the world. You must put an end to the SHADOW GANGS.
They have left you with no choice…
THIS IS RETRIBUTION TIME!
Use your ninja transformation ability and your special powers. Venture over 10 levels, defeat the 6 bosses, save your family and defeat the Shadow Gangs. Live The Legend Of Dan The Crimson Ninja!
For thousands of years, war has raged across the planet. Days of peace came from stealth agents working in the shadows, ninjas. The Ninja Order ensured that world balance remained throughout the centuries.
With the advent of the modern era, combat robots were created by an emergent company; SHADOW FORCE. The world balance was once again threatened, and a fierce war ensued between ninjas and robots. Whilst the ninjas prevailed, it was at the expense of losing their commander.
Years later the Ninja Order was re-established, but remained fragile from years of conflict. Strange disappearances have affected their ranks, and some ninjas have even turned their blades against their own kind.
Suspicions turned toward the SHADOW GANGS, shady members of SHADOW FORCE with an unknown motive…
To silence and restrain the moves of the new Ninja Order, Master Dan's family have been kidnapped. He must now deal with the rogue ninjas who defied him and re-establish a powerful new Ninja Order to save the world.
Region Free
This region free game is playable on Dreamcast systems from around the world, with all video modes supported including PAL, NTSC, and even VGA – all running at a rock solid 60 fps.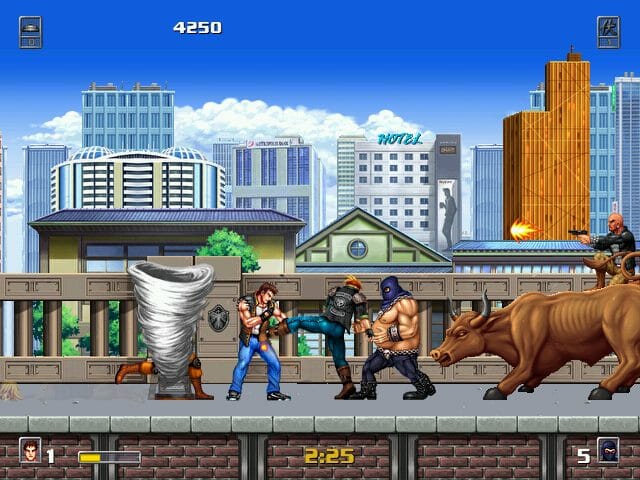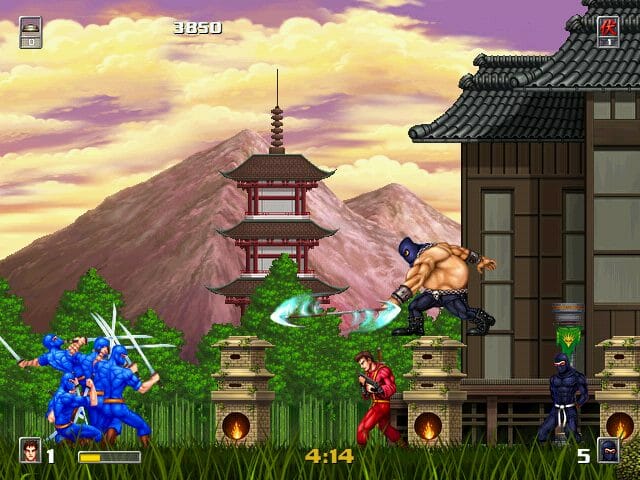 Made With Love
Shadow Gangs is a true love letter to the 16 bit arcades games of the 90s, from the high resolution hand drawn characters, to the gritty cityscapes, and even the soundtrack.
"It's like playing an 80s action movie." – TheGebs24
Special Features
Collect powerups to defeat the Shadow Force
Fully hand drawn characters and backgrounds
Auto-save to continue where you left off
Fully configurable controls
Rockin' soundtrack by Naim Soufiane
Epic boss fights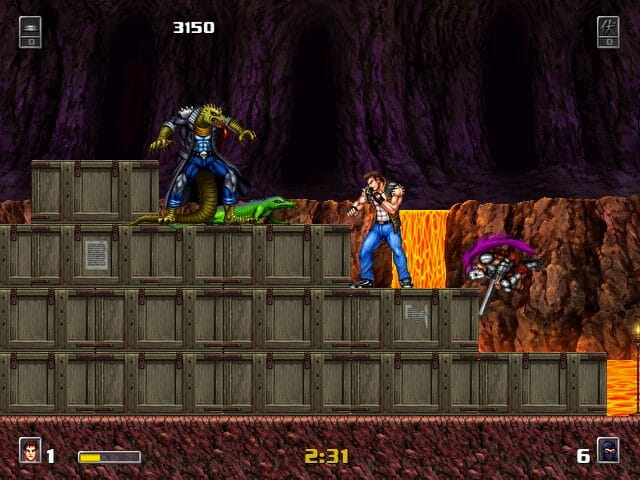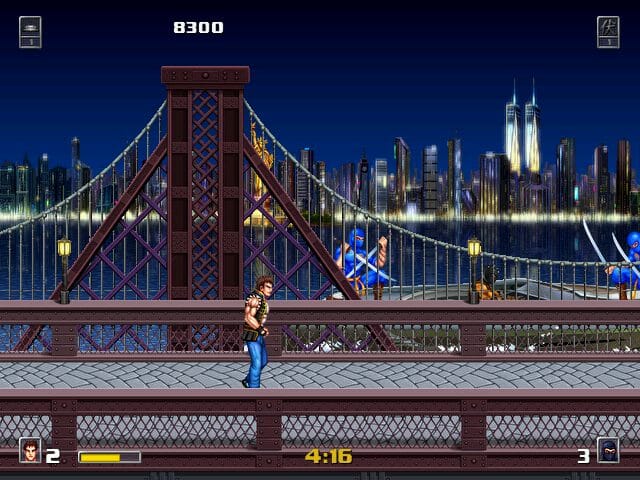 Dreamcast Benefits
640 x 480 resolution at 60 fps
VMU support
Fully re-configurable controls
Controller and Arcade Stick supported
Supports PAL, NTSC, and VGA displays
High quality factory pressed physical media (CD-ROM)
Available in three beautiful artwork styles
Region free