Description
Rush Rush Rally Reloaded gives you retro arcade style top down racing at its very best. No sponsored cars, no realistic environments, just plain old fun!
Featuring three single-player modes, eleven unique tracks, five race cars, and a soundtrack of certified bangers by acclaimed composer Ben Kurotoshiro!
Initially developed for a coding contest sponsored by online retailer Lik-Sang, the original Rush Rush Rally Racing – released in 2009 – has been referred to by many as one of the greatest indie games ever released on the Sega Dreamcast.
The top down racer proved so popular that demand quickly outpaced supply, and R4 became a scarce and highly sought-after rarity on auction sites. To alleviate this problem, Senile Team produced an enhanced version in 2017, much to the delight of retro racing fans everywhere.
Rush Rush Rally Reloaded builds on top of what made the original so great, and turns it up to 11. Featuring more tracks, extra game modes, enhanced graphics and sound, online scoreboards, and so much more!
Enhanced for Dreamcast
The Dreamcast version of Rush Rush Rally Reloaded is highly optimised to make full use of the console's hardware, running at native 640 x 480 resolution and a rock solid 60 fps. Even when playing in four player mode!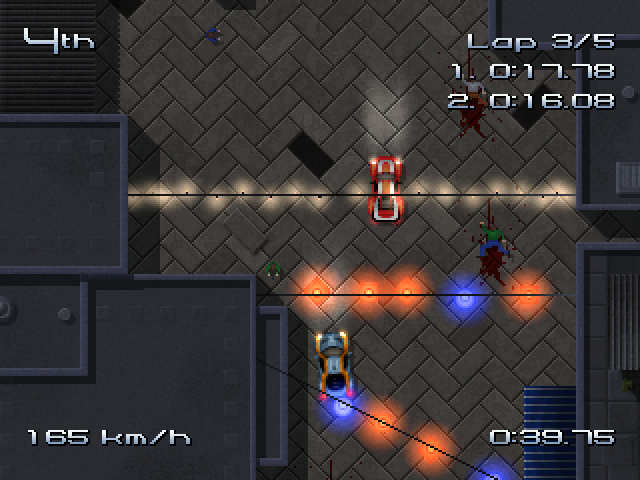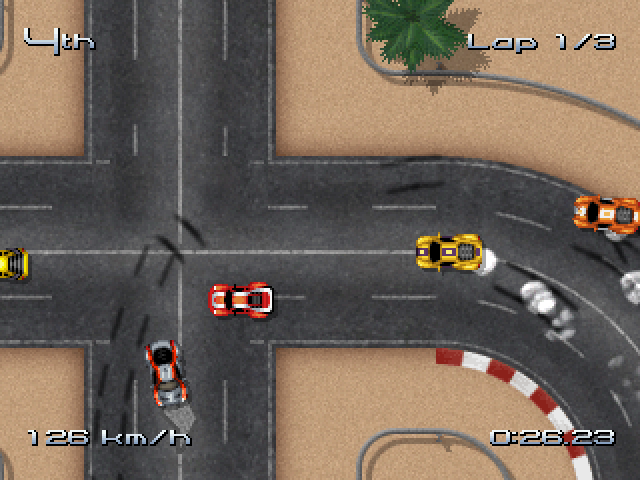 Region Free
Whichever region Dreamcast you own, Reloaded doesn't mind. It will play on systems from all around the world. Every video mode is fully supported including PAL and NTSC, and you can even make use of a VGA cable to unlock the beautiful 480p mode!
Special Features
Three single-player modes
Three multi-player modes
Up to four players
Five race cars to choose from
11 Grand Prix race tracks
9 additional multi-player race tracks
Autosave to VMU
Rumble pack support
Animated cut scenes
Unlockable content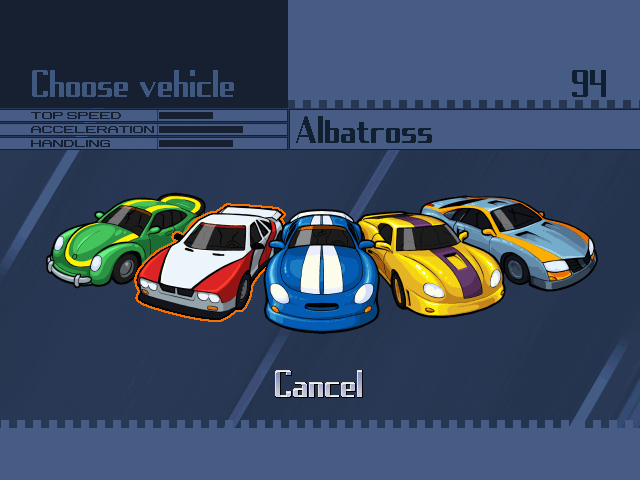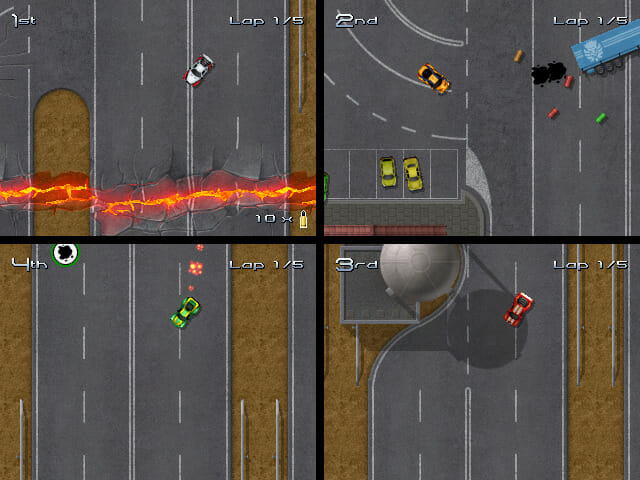 Reloaded Benefits
Already own the original Rush Rush Rally Racing? Here's a small taste of what Reloaded brings to the table…
New modes! Time Attack and Challenge
Improved menus
Enhanced graphics
Faster loading times
Optimised video code – 60 fps everywhere!
Name entry now supports alternative characters
Playable in English, German, Dutch, Spanish, French and Italian!
Optional engine sounds
Bugfixes and optimisations