Our first convention appearance of 2022 is officially booked in!
If you want to meet your favourite content creators, take part in exciting tournaments, or play new games before they are available anywhere else (including one from us) then OLL '22 simply cannot be missed.
This event is currently one of the gaming world's best kept secrets, and if you live in Norwich or can get here, we can't recommend it highly enough.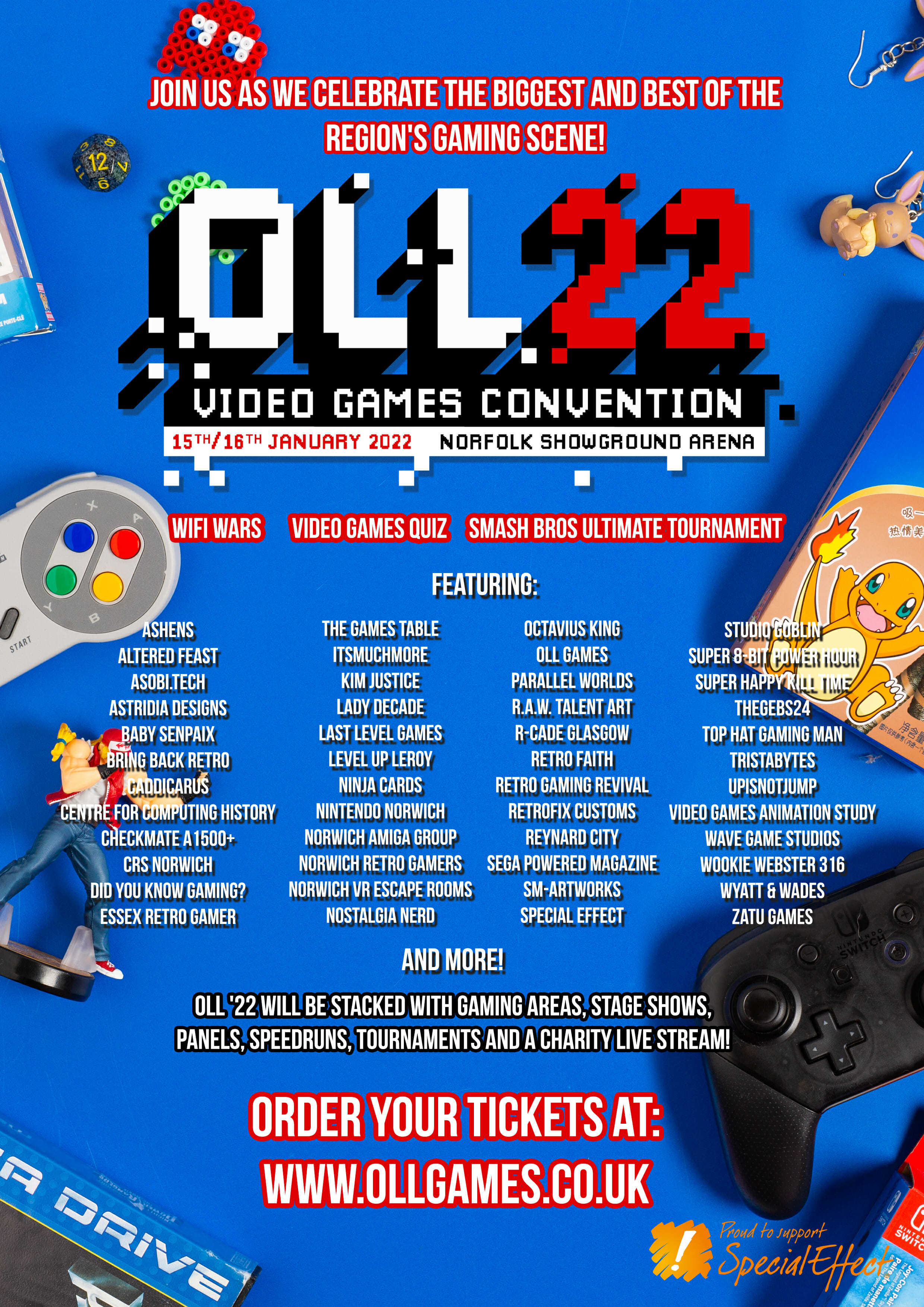 Tickets are very competitively priced, making this one of the best value events currently booked in for 2022. You can get single-day or weekend tickets directly from OLL.
For those traveling from further afield there are a number of very competitively priced hotels within walking distance.
Hope to see you there!